A new face, logo and campaign for the Kulturlandschaft Spreewald
A christmas fundraising campaign

for the biggest foundation in the Spreewald region preserving the wetland meadows with all their many species.

The concept, visual identity, logo and website was made from very scratch.

I designed and programmed  the website entirely alone with a website building tool. 
It is a pleasure to work directly with the client without a big agency in between.
copy/concept: Ulrike Schlott | art/concept/UX-UI-Design: N. Willborn | Freelance-project | client: Bürgerstiftung Kulturlandschaft Spreewald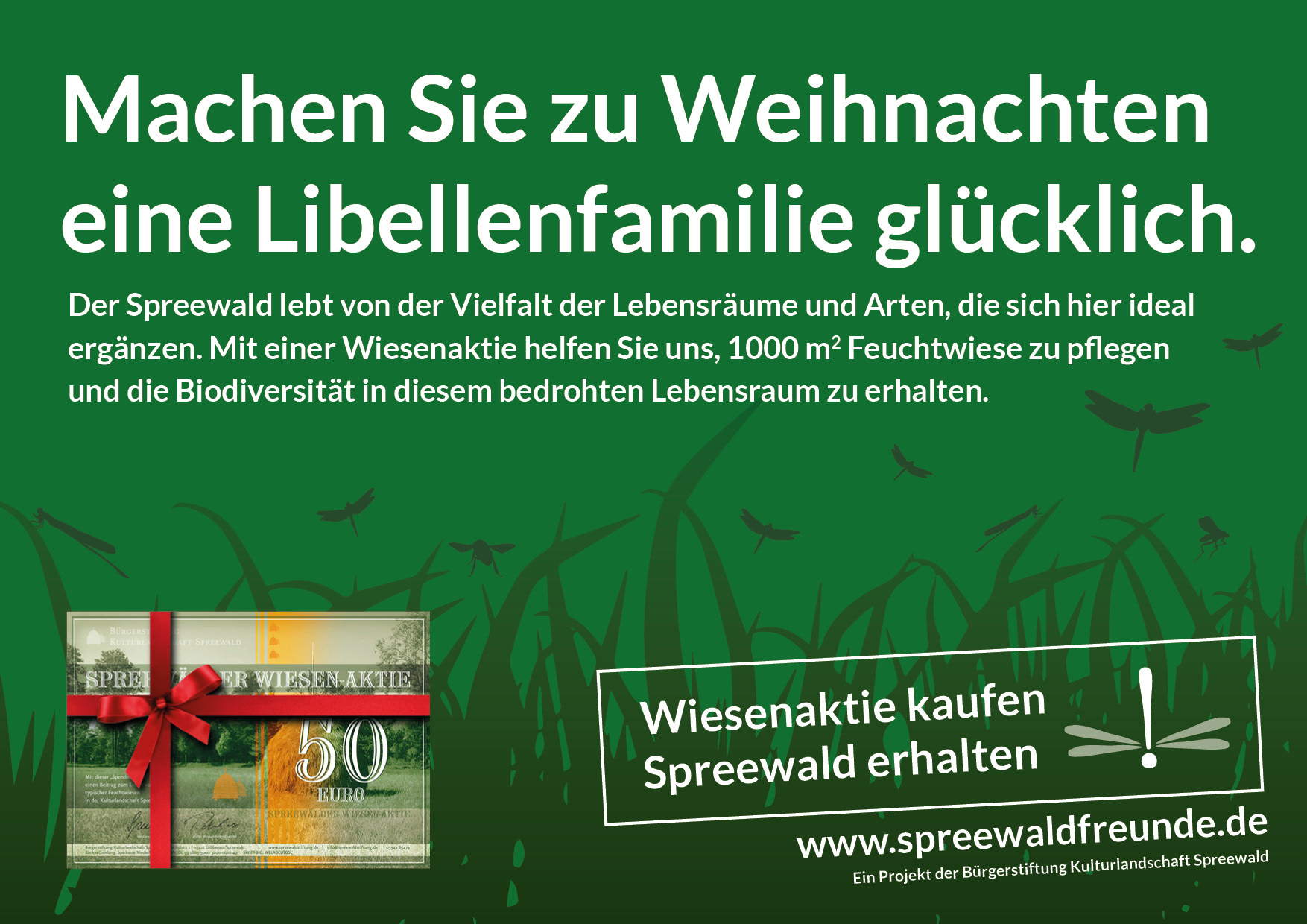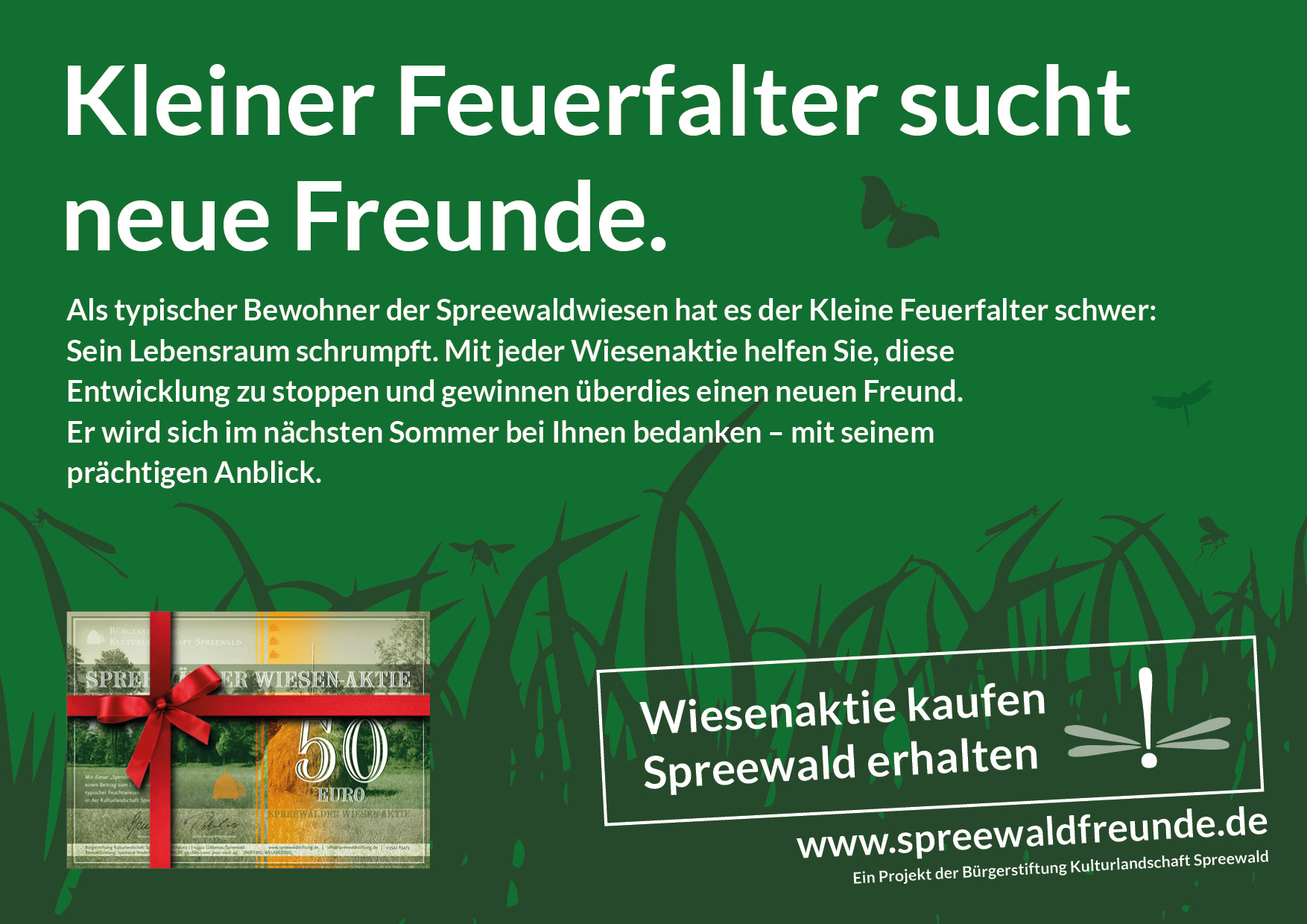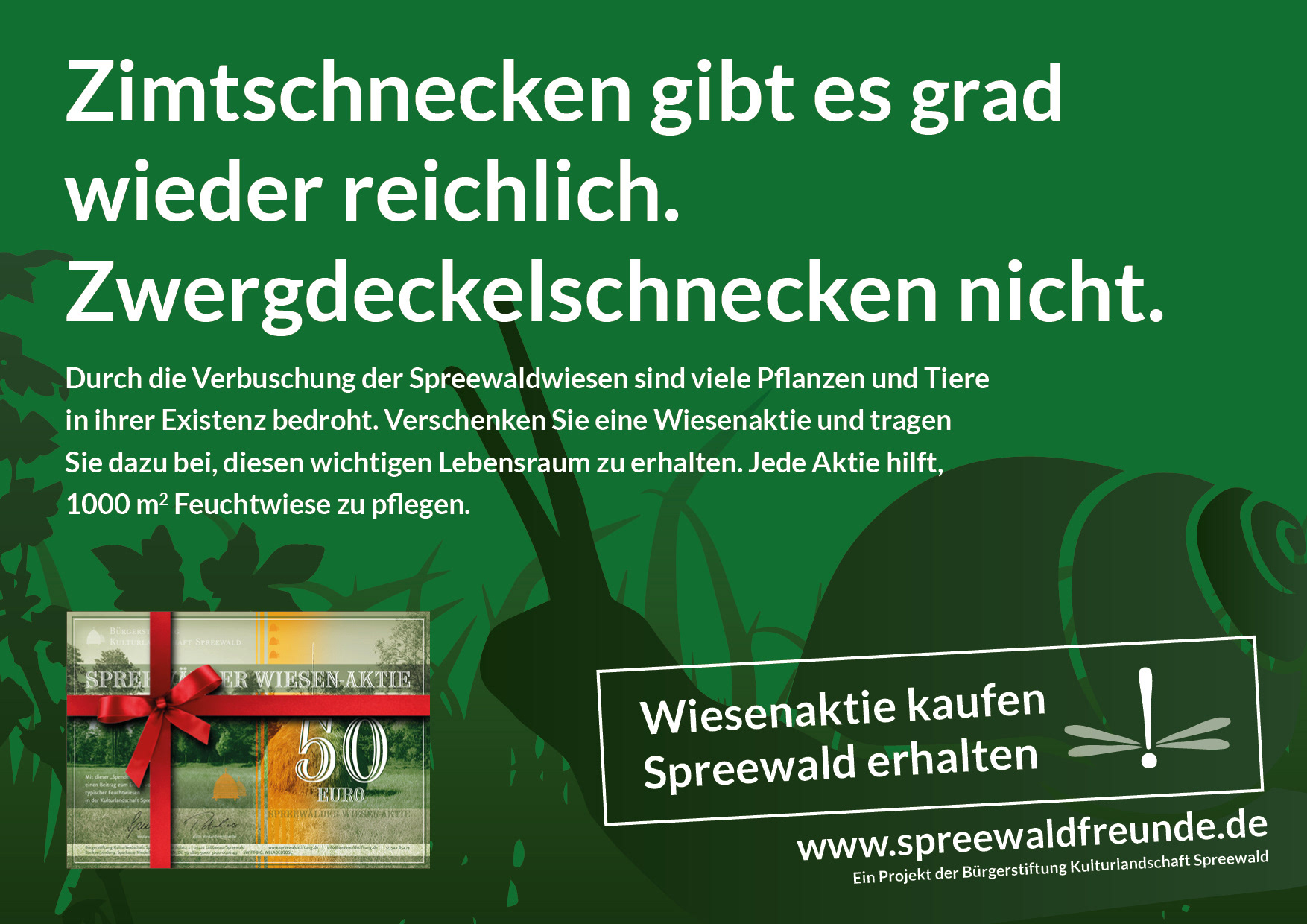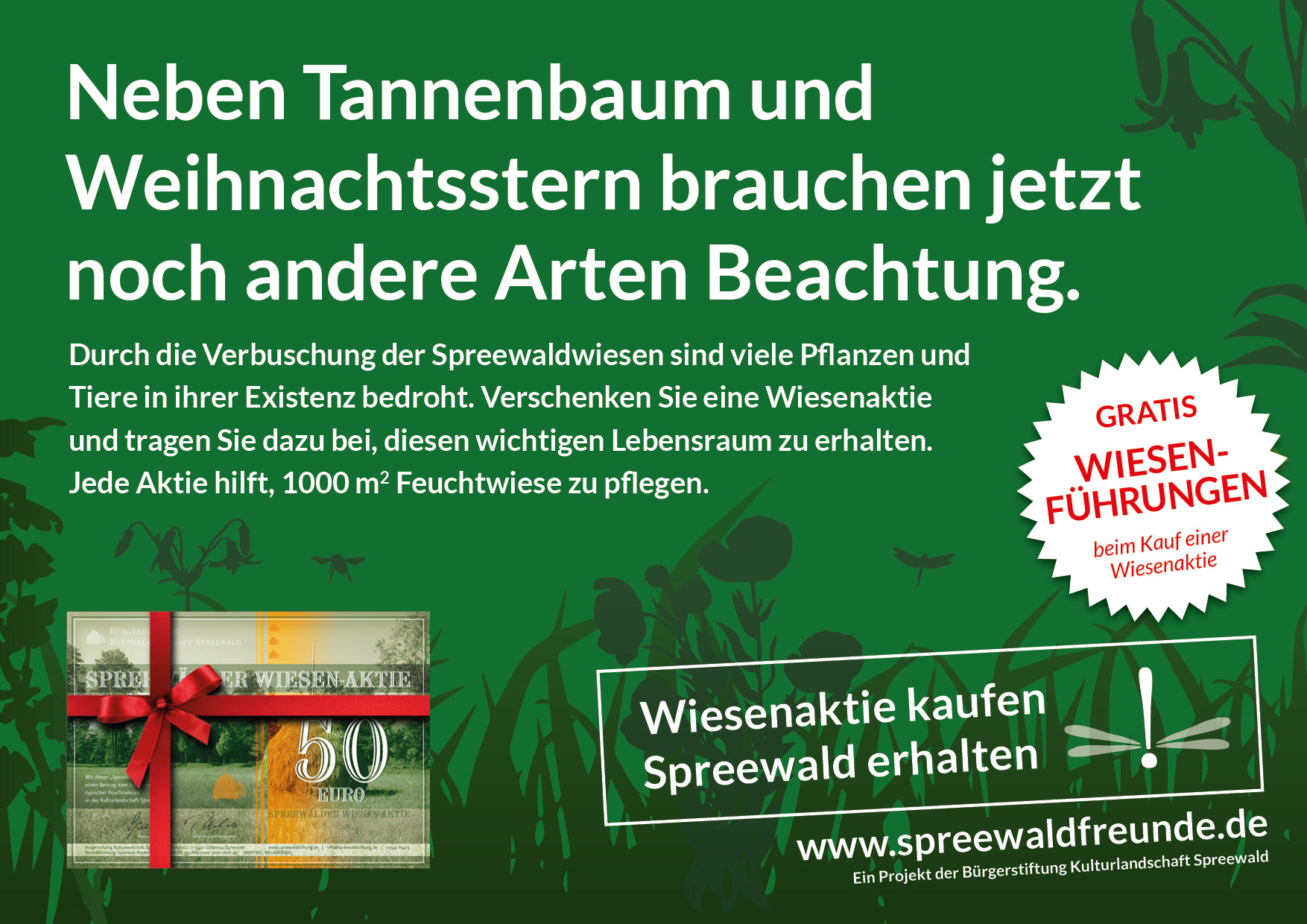 Spreewaldfreunde.de – Die Seite mit den vielen "Bugs".