TU Bergakademie Freiberg – The mining university
Campaign for germanys

mining-university

in saxony. The pictures show real students in a mining surrounding wearing typical headlamps as keyvisual. 
copy: Peter Quester | layout: Niko Willborn | photo: Kai Wiechmann | 
cobra youth communications, Berlin  
www.cobrayouth.de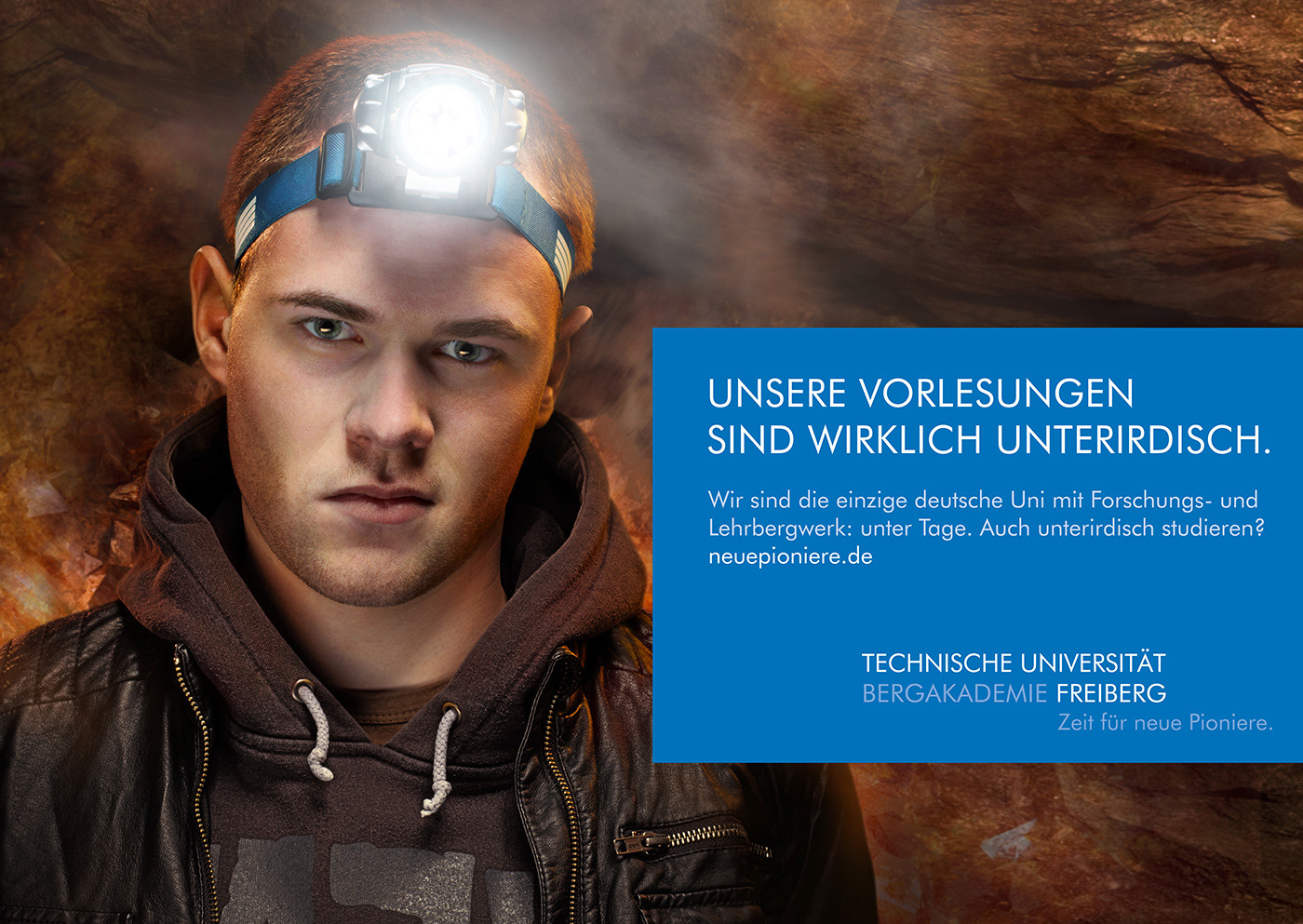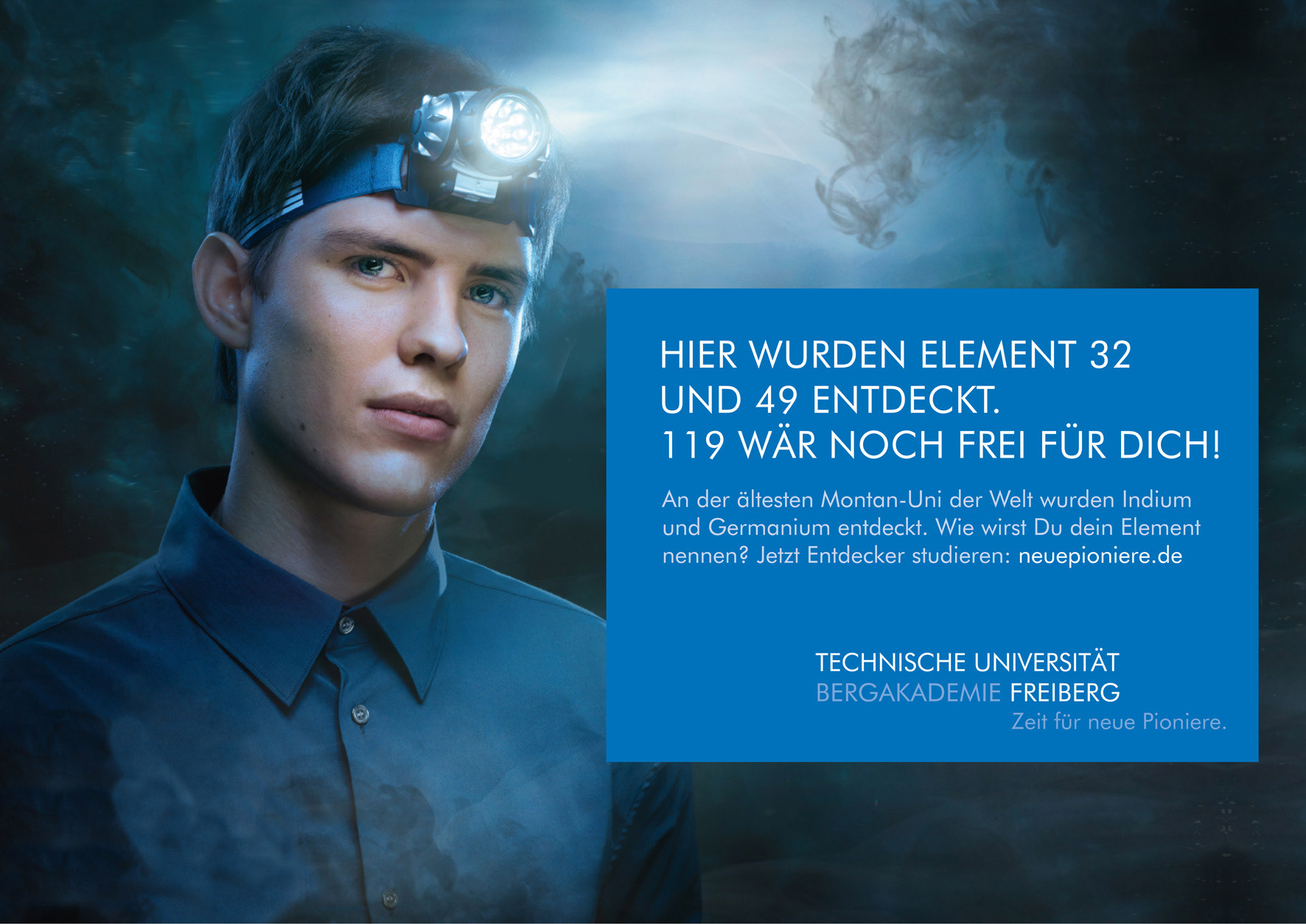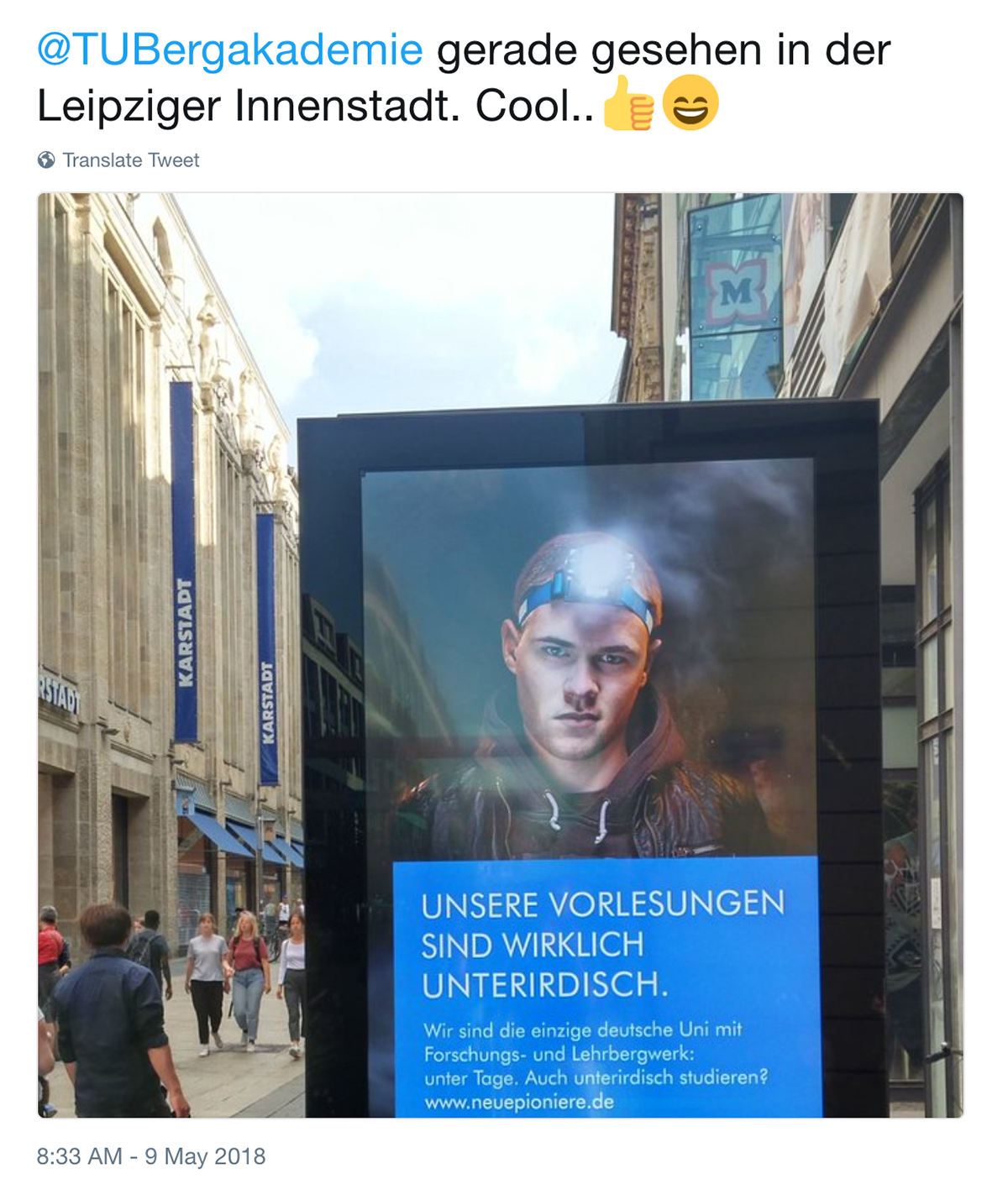 The motive with the headline

"For Heavy-Metal-Fans and Technofreaks"

is transported into a 20 second spot with matching music for web and cinema. Thanks Ben and Julia for sound and moves. 
copy: Peter Quester | art: Niko Willborn | after effects: Ben&Julia Studio
Arguments for students to sign up

in Freiberg are listed here in diverse banners e.g. on university search engines.